Dear Jean-Francois,
I hope you don't mind me reaching out but I will be distributing a new documentary called Krow's TRANSformation on behalf of a Canadian producer called THEY. The producer is looking to raise some more financing to complete her film and has launched a kickstarter campaign. I was hoping you could kindly help our efforts by sharing this with your network who may be interested in seeing this film completed and be able to make a donation. See the
fundRazr
details
in the email below this one
. This film is such a positive story that I am just doing what I can from London to help her….
Krow's TRANSformation
(1 x 90:00 and/or 1 x 60:00)
Feature Documentary
Production Company: THEY Film
Pdn Year: 2018 Delivery April 2019
Commissioning Broadcaster: OUTTV
The inspirational story of Krow Kian, a Canadian transgender teen model who transitioned from female to male. Filmed over 3 years, every step of Krow's transition was captured on camera in unflinching detail. But this wasn't the only change: Krow, previously a female fashion model, has to relaunch himself as male model and convince an agent to sign him. Will he succeed? The uplifting ending sees Krow sign with a new agency and take a starring role in Louis Vuitton's show in Paris Fashion Week in October 2018.
Krow Kian has been in a lot of press as the "first Transgender Male Model" to be featured on the covers of fashion magazines… He will also be on the cover of Dazed in April.
I hope you can help.
Best regards
Janice
---------------------------------------------------------
From:
FundRazr <notifications@fundrazr.com>
Sent: 08 February 2019 18:29
To: Janice Strangward <JStrangward@wagtv.com>
Subject:
★
They Film would like your help with "Krow's TRANSformation" Documentary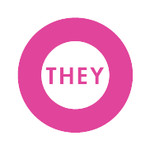 They Film

Needs a little help from a friend
There are times in everyone's life when a caring friend makes all the difference. Now could be one of those times. They Film thought you could help with a fundraising campaign and asked us to tell you about it.
| | |
| --- | --- |
| "Krow's TRANSformation" Documentary: We need your help to finish bringing Krow's story of transitioning to the world, also with hopes to educate people, possibly even save some lives. Post production funds are in need to bring his story to the screen. ...View campaign | |
Not interested in this campaign? Opt out of further emails.
You received this message because someone provided your email address to FundRazr. If you didn't authorize the use of your email address in FundRazr, please contact us at support@fundrazr.com. We'll get things sorted out pronto.
ConnectionPoint Systems Inc., 200-171 Water Street, Vancouver, BC Canada V6B 1A7